Dr. David E. Cohen named Chief of Gastroenterology & Hepatology at Weill Cornell Medicine
June 2016:
Dr. David E. Cohen, an internationally renowned physician-scientist with research focused on obesity-related liver disease, has been named chief of the Division of Gastroenterology and Hepatology at Weill Cornell Medicine and NewYork-Presbyterian/Weill Cornell Medical Center, effective July 1.
Dr. Cohen will oversee a division that has more than doubled in size over the past five years, and has greatly enhanced patient care and its research efforts. As faculty of Weill Cornell Medicine, Dr. Cohen will also become a key member of physician leadership for the Center for Advanced Digestive Care.
---
NYP Children's Hospitals Named Best in New York for 10th Straight Year
June 2016:
For 10 years running, NewYork-Presbyterian Hospital ranks in more pediatric specialties than any other New York metro area hospital in U.S. News & World Report's "Best Children's Hospitals." The 2016-17 rankings combine two major sites at NewYork-Presbyterian: NewYork-Presbyterian/Morgan Stanley Children's Hospital and NewYork-Presbyterian/Komansky Center for Children's Health. NewYork-Presbyterian provides pediatric care in every area of medicine at both sites. Notably, the Hospital ranks in the top 10 in the nation in diabetes and endocrinology as well as neonatology.
---
Over a Dozen CADC Physicians Represented on New York Magazine's Annual 'Best Doctors' List
June 2016:
In the latest New York Magazine "Best Doctors" issue, published June 1, 2016, 282 physicians from across the NewYork-Presbyterian Hospital system have been recognized as among the top doctors in the New York metropolitan region
Physicians listed on New York's 19th annual "Best Doctors" list were selected through a peer-nomination process. New York magazine compiles its "Best Doctors" list using Castle Connolly's book, Top Doctors: New York Metro Area, adjusting for factors including geographic balance to better reflect the magazine's readership across New York, New Jersey, and Connecticut.
View full listing of physicians at nymag.com/bestdoctors as well as methodology and results on a per-hospital basis.
Center for Advanced Digestive Care doctors receiving this distinction in 2016:
COLON AND RECTAL SURGERY
Jeffrey W. Milsom, MD, FACS
Toyooki Sonoda, MD
GASTROENTEROLOGY
Robert S. Brown, MD
Ellen J. Scherl, MD
Gil Weitzman, MD
GASTROINTESTINAL SURGERY
Gregory F. Dakin, MD
Thomas J. Fahey, MD
Michael D. Lieberman, MD
Fabrizio Michelassi, MD, FACS
Alfons Pomp, MD, FACS, FRCSC
Rasa Zarnegar, MD
THORACIC SURGERY
Nasser K. Altorki, MB, BCh
Brendon Stiles, MD

PEDIATRIC SURGERY
Nitsana A. Spigland, MD
---
Dr. Parul Shukla Honored by Caribbean Society of Endoscopic Surgeons
November 2015: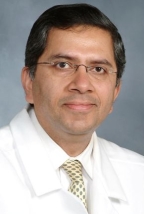 At its 2015 annual meeting, the Caribbean Society of Endoscopic Surgeons (CaSES) honored Dr. Parul Shukla for his contributions to the practice of colorectal surgery, including advanced minimally invasive approaches. This is the latest award for Dr. Shukla, whose career has spanned four continents and currently includes roles as Editor in Chief of the Journal of Colorectal Diseases, and Fellow of the Royal College of Surgeons in Glasgow.
Among other accomplishments, Dr. Shukla helped develop and refine CELS, short for combined endoscopic-laparoscopic surgery, a procedure designed to remove colon polyps that are large or hard to reach. Dr. Shukla's ongoing research includes the study of the efficacy of colorectal tumor boards and the study of adenoma development in the colon. Learn more about Dr. Shukla.
---
Dr. Jeffrey Milsom Honored by Michael's Mission
October 2015:
Dr. Jeffrey Milsom, Chief of the Section of Colon and Rectal Surgery at NewYork-Presbyterian/Weill Cornell Medical Center and Executive Director of the CADC, received the 2015 Service and Leadership award from Michael's Mission, a New York City-based charity focused on improving the quality of life and treatment options for those suffering from colorectal cancer through education, research and patient support. Dr. Milsom will receive the award at their seventh annual benefit dinner in December of 2015. Funds raised for Michael's Mission go to patient care and support and research initiatives led by a medical advisory board comprised of leading physicians. Attend this event, or learn more about Michael's Mission or Dr. Milsom.
---
Newsweek Names Eight CADC Physicians to "Top Cancer Doctors" List
July 2015:
Numerous member physicians of the CADC were names to the Newsweek Top Cancer Doctors list. The publication's annual cancer issue listed numerous providers across the whole NewYork-Presbyterian hospital system, with an significant number of them affiliated with the Center for Advanced Digestive Care at NYP/Weill Cornell Medical Center. Among the CADC doctors represented are a solid tumor oncologist, a pediatric surgeon, and surgical oncologists specializing in stomach, liver, pancreatic, colorectal, and esophageal cancers.
See the full listing of NYP/Weill Cornell physicians on the Newsweek website, or view individual profiles of the CADC doctors who made the list:
Nasser K. Altorki, MB, BCh
Thomas J. Fahey, MD
Michael D. Lieberman, MD
Fabrizio Michelassi, MD, FACS
Jeffrey W. Milsom, MD, FACS
Joseph Ruggiero, MD
Jeffrey L. Port, MD Nitsana A. Spigland, MD
---
NYP Top Hospital in NYC for 15 years
July 2015:
NewYork-Presbyterian retained its title of best hospital in New York City for a fifteenth straight year, according to U.S. News and World Report. The publication's Best Hospitals listing for 2015 placed NYP among the top in nation for many specialties, including #1 for Psychology and #11 for Gastroenterology and GI Surgery, the leading focus of the Center for Advanced Digestive Care. See the rankings, or learn more about the services provided by the CADC.
---
Digestive-Focused Hospital Wing Given Top Marks for Patient Centered Care
June 2015:
The digestive-focused wing of the 14th floor in the Greenberg wing of NewYork-Presbyterian-Weill Cornell Medical Center received top marks from the hospital system for their patient centered care in 2014. Devoted to patients with digestive conditions or recovering from digestive surgery, 14-North received the hospital's award for "best unit" on the campus, as well as a physician award for "best department", recognizing colorectal surgeons and others who collaborate on care. In addition, the unit received an award for exceeding the national average in 7 metrics developed by the Hospital Consumer Assessment of Healthcare Providers and Systems survey, the first national, standardized, publicly reported survey of patients' perspectives of hospital care. Learn more about our patient-centered care initiatives, including care coordination and our many support and wellness services.
---
Dr. Heather Yeo receives SSAT Career Development Award
May 2015:
Dr. Heather Yeo, colorectal surgeon with the Center for Advanced Digestive Care, received the 2015 Career Development Award for Clinical/Outcomes/Education Research from the Society of Surgery of the Alimentary Tract (SSAT). The award is given at the SSAT's annual meeting, which takes place in conjunction with Digestive Disease Week, a leading conference for physicians and surgeons with digestive specialization.Learn more about Dr. Yeo, or follow her on Twitter.
---
Dr. Manish Shah receives Bartlett Professorship in GI Oncology
March 2015: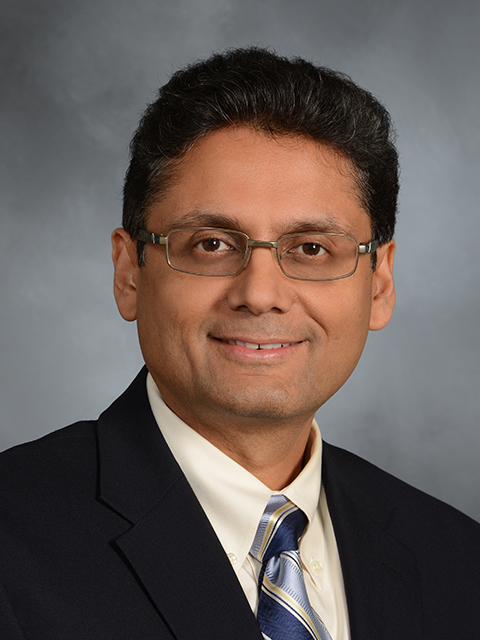 Dr. Manish A. Shah was recently designated the first-ever Bartlett Family Associate Professor in Gastrointestinal Oncology, an award funded by a $1 million gift from Sonja and James Bartlett and other members of the Bartlett family. The professorship will help continue Dr. Shah's work on drug development for GI cancers, understanding mechanisms of resistance, the heritability of the disease, and the use of aggressive treatments tailored for individual patients and their particular strain of cancer. Along with his new professorship, Dr. Shah is also director of the Gastrointestinal Oncology program at Weill Cornell Medical College and NewYork-Presbyterian Hospital and co-director of the CADC. Learn more about Dr. Shah and his work.
---
Dr. Neera Gupta to lead NIH-funded study to help young patients with Crohn's disease
January 2015:
The National Insitute of Health will fund a study initiated by a CADC pediatric gastroenterologist. Dr. Neera Gupta, MD, MAS will lead an NIH-funded research study into the effects of Crohn's disease on the growth of pediatric patients. The NIH funding was awarded in early 2015 and enrollment is currently underway for the study. Learn more about the study including how to enroll, learn more about Dr. Gupta and her work, or follow her on Twitter.
---